Recognizing & Avoiding Wildlife Traps while Walking your Dog
by
Idaho Fish & Game Wildlife Biologist Jennifer Strutters
Strutters, J. [Idaho Fish & Game]. (January 14, 2015). Recognizing & avoiding wildlifetraps while walking your dog. [Video File]. Retrieved December 15, 2016 from
https://www.youtube.com/watch?v=fOpbYKDmhtk&feature=youtu.be
Why Dogs Belong Off-Leash in the Outdoors
by Wes Siler (@wessiler) on OutsideOnline.com
Siler, W. (May 24, 2016)
Why dogs belong off-leash in the outdoors
. Retrieved December 15, 2016 from https://www.outsideonline.com/2082546/why-dogs-belong-leash-outdoors
​"If the owners are responsible, the presence of off-leash dogs can actually make the outdoors a better place."
A Guide to First Aid for Dog Owners
by Jason Daley at OutsideOnline.com
Daley, J. (June 30, 2015).
A guide to first aid for dog owners.
Retrieved December 15, 2016 from https://www.outsideonline.com/1993536/guide-first-aid-dog-owners​
"What to do when your No. 1 bud goes down in the field..."
Expert Tips for Traveling With Your Dog
by Caroline Golon at vetSTREET.com
​
Golon, C. (July 17, 2014).
Expert tips for traveling with your dog.
Retrieved December 15, 2016 from http://www.vetstreet.com/our-pet-experts/expert-tips-for-traveling-with-your-dog?page=2
"...

traveling

with your canine can also create stress for you and your dog. Fortunately, proper planning and appropriate expectations can help you manage anxiety. Here are some things to keep in mind when you and your dog travel by train, plane or automobile."
Click
here
for Disclaimer.
Powered by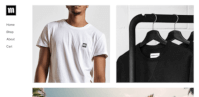 Create your own unique website with customizable templates.